กระดานอัจฉริยะ ออกแบบ เพื่อ ส่งเสริม การเรียนการสอนและการประชุม ให้มีประสิทธิภาพมากขึ้น สามารถตอบสนองการเขียน การนำเสนอผลงาน และ การบันทึกเนื้อหา บนจอแสดงภาพ ได้อย่างรวดเร็ว ติดตั้งพร้อมชุดอุปกรณ์เสริม และ ซอฟท์แวร์ที่ใช้งานง่าย เพื่อสื่อสารกับ คอมพิวเตอร์ของผู้นำเสนอผลงาน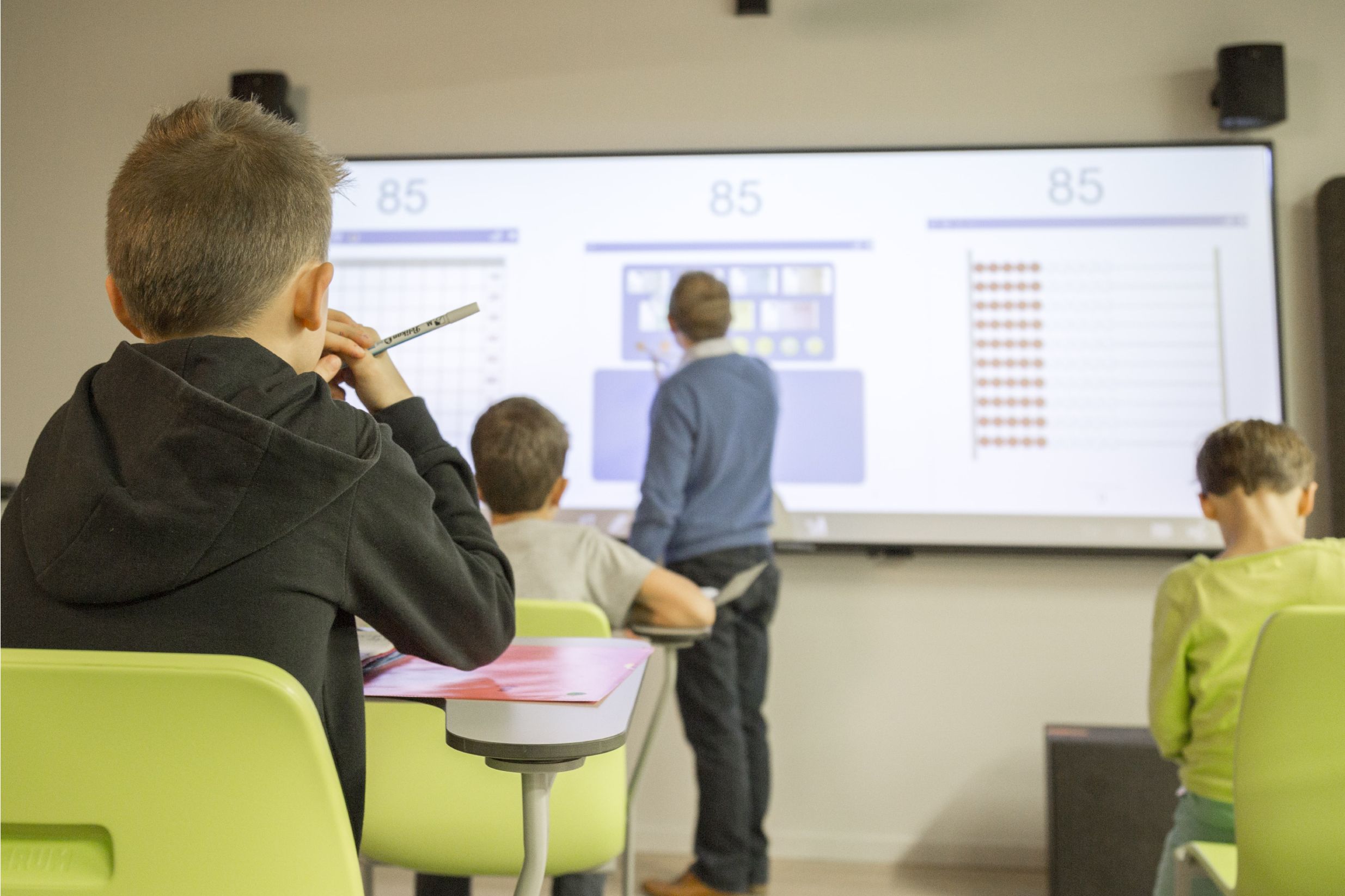 Total Solution for the training room, board room and classroom application.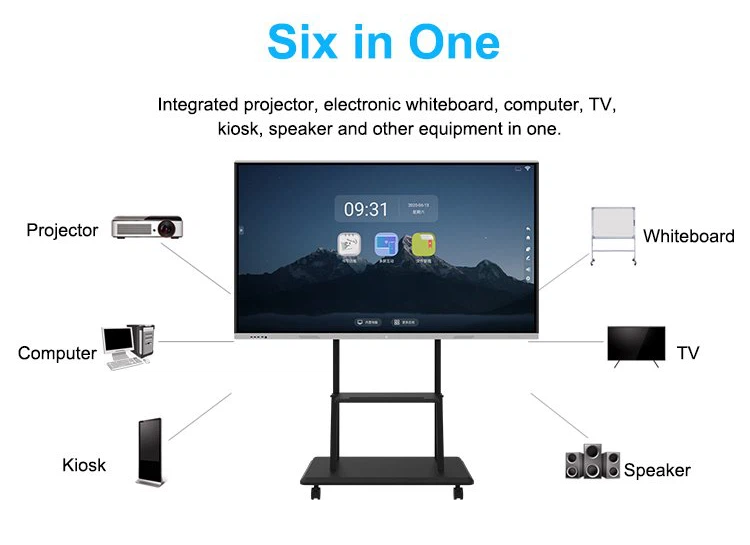 VC module: 12M/48M pixels camera and 13M pixels auto-tracking camera with 8 sound arrays system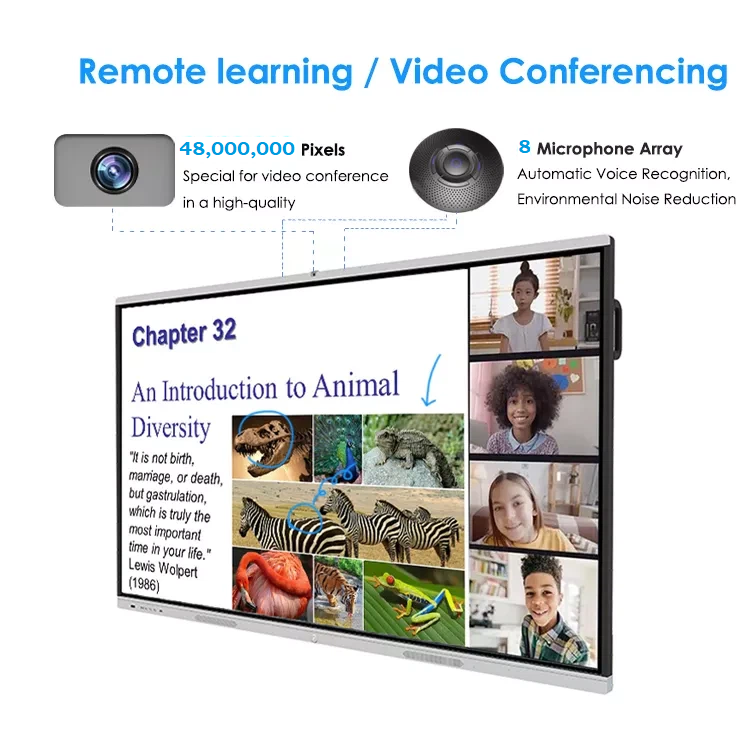 Sensitive 20 points IR touch and Friendly Software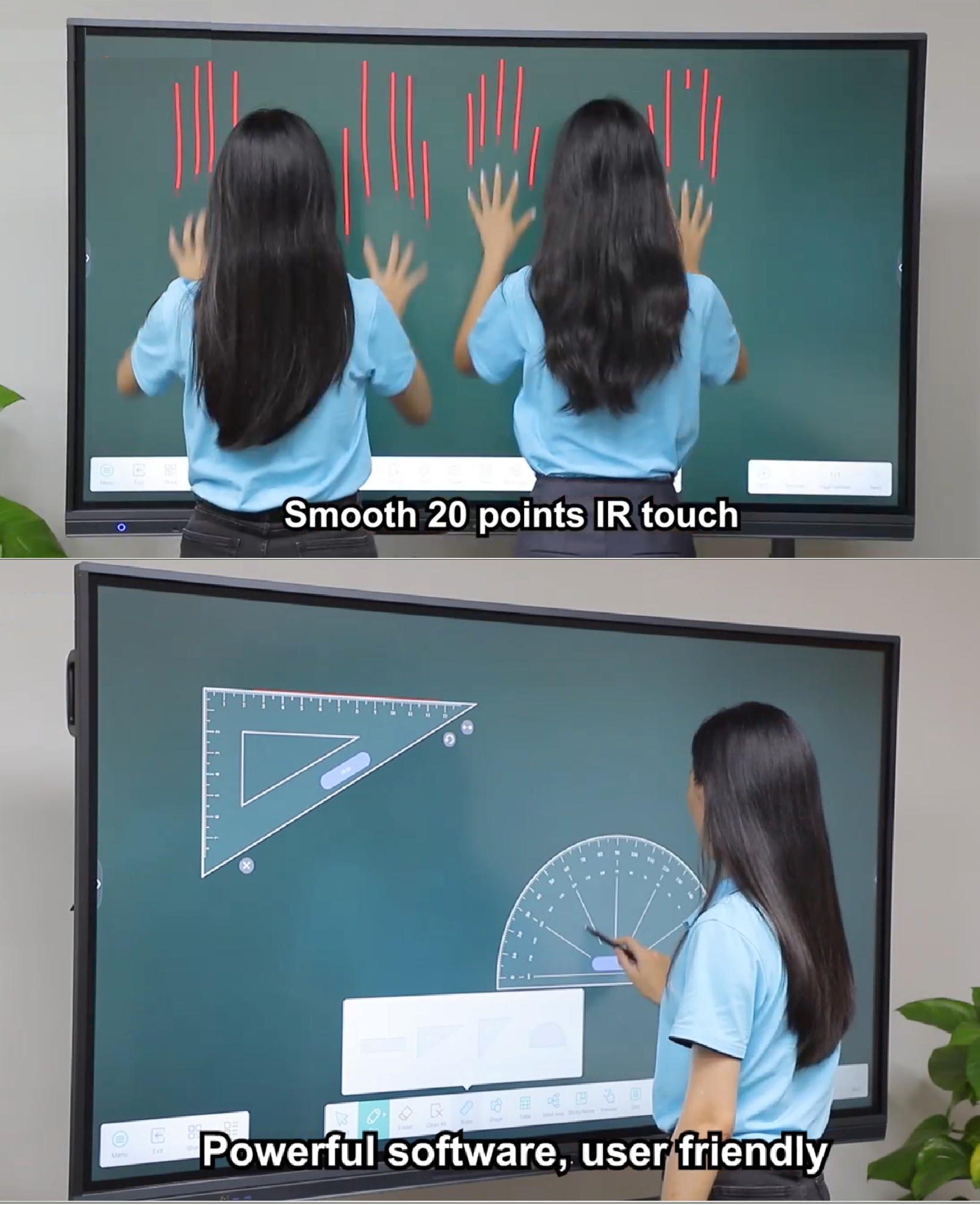 SCREEN MIRRORING & SHARING via Built-in wireless projection and reverse touch control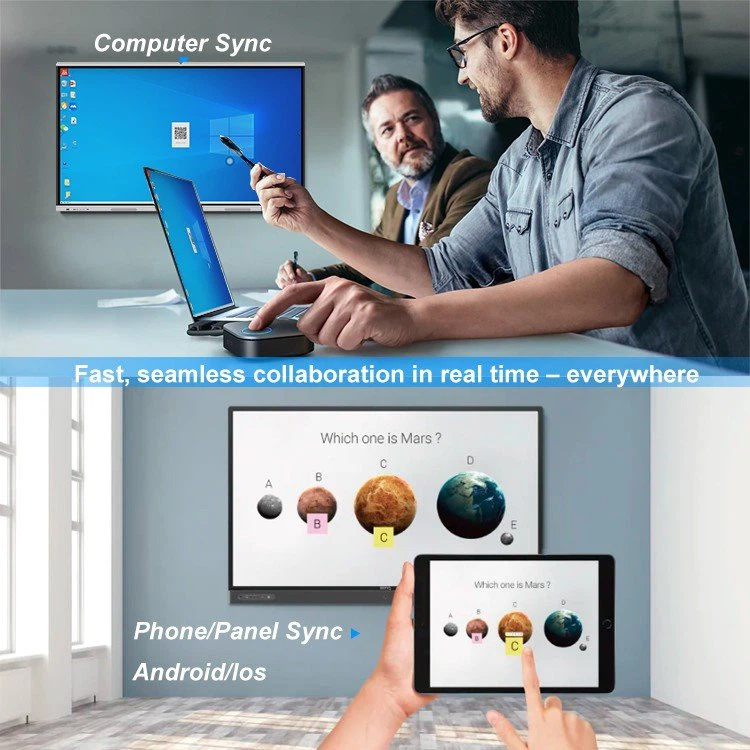 Dual OS: Android OS and Windows OS available; Built-in professional OPS computer with Flexible connectivity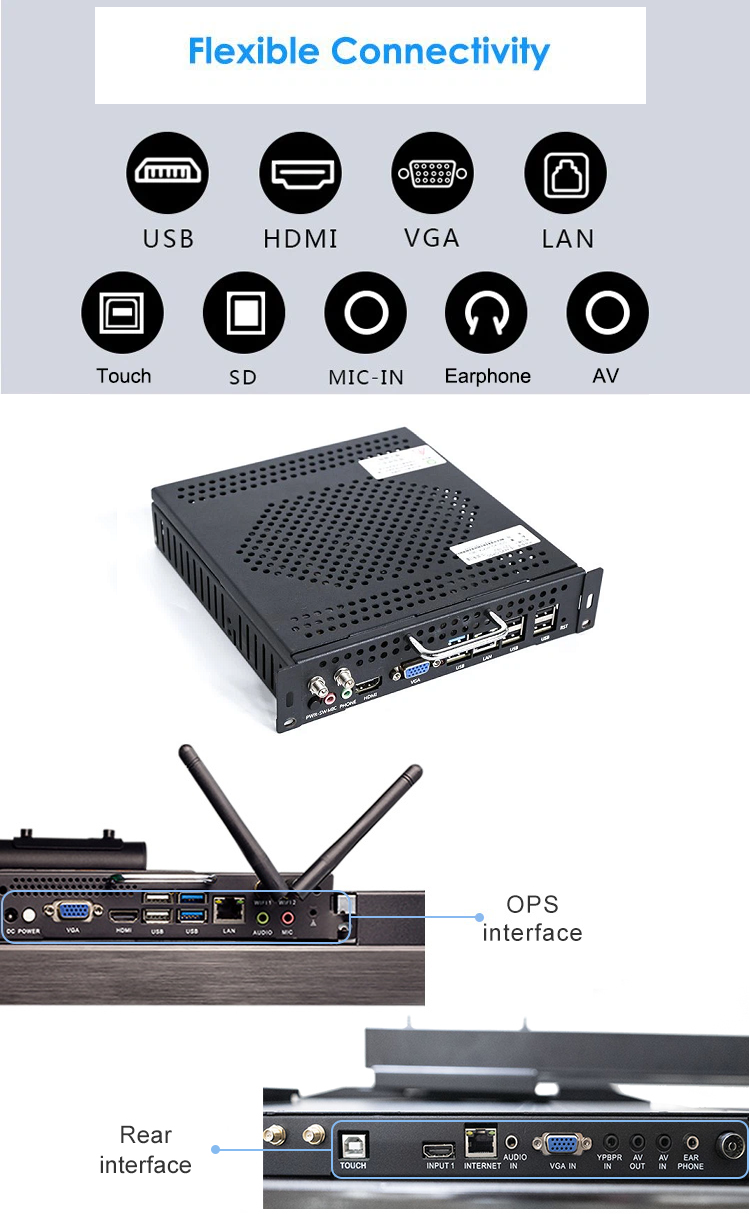 Various Screen Sizes to Fit Your Needs
Our factory is under the Energy-star certification. Our products have been exported to over 80 worldwide countries. Our products are certified as CCC, CE, FCC, RoHS, IP65, IP66 etc.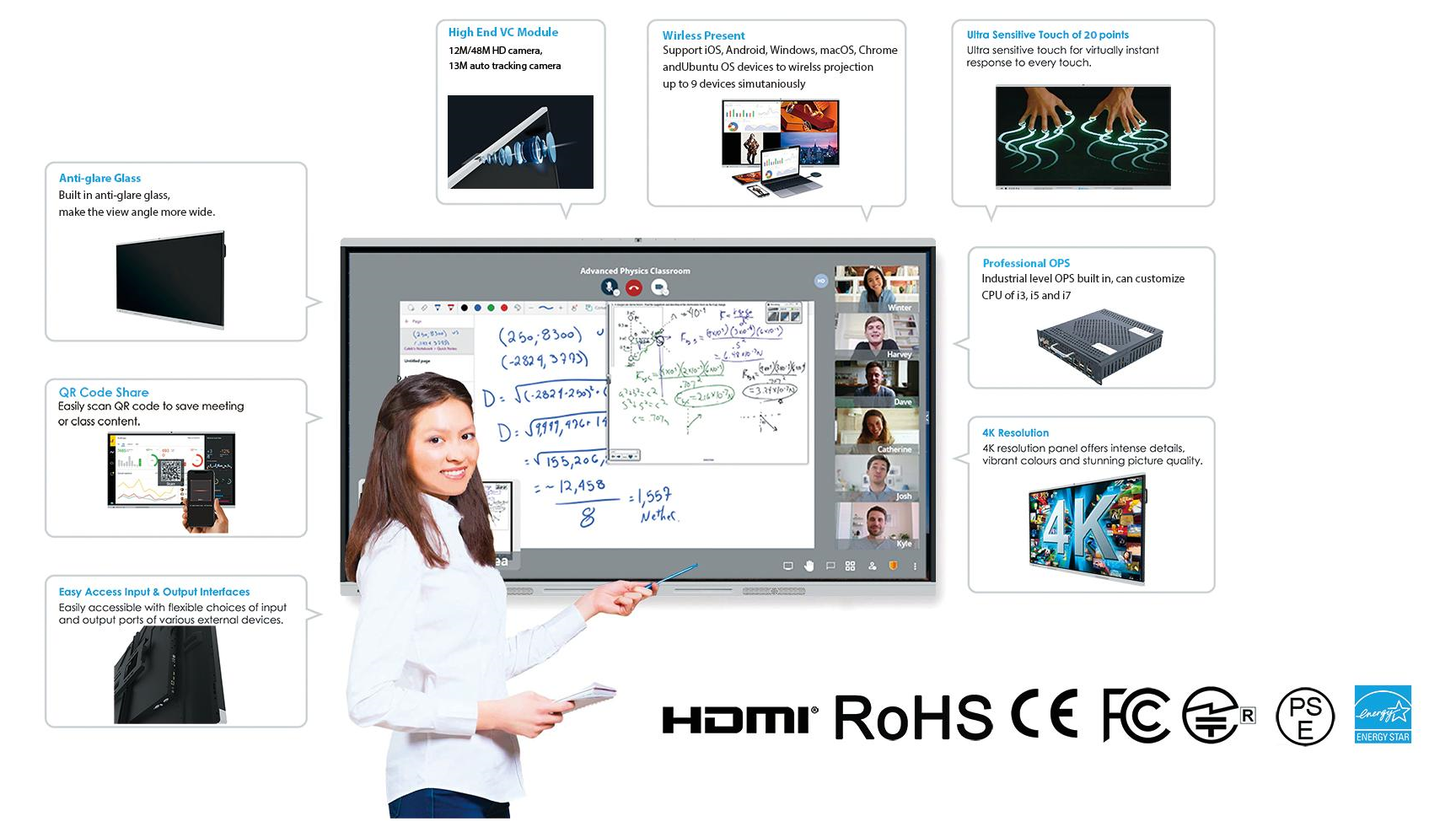 HIGH-END PRODUCT SPECIFICATION