LEDs are quickly changing the way we shop, feel, and see. Learn some basics on the technology and how to efficiently shop for your lighting in the coming years.
What are LEDs?
LEDs (Light Emitting Diodes) are solid-state lights that utilize crystal diode semiconductors to emit light when conducting current. This technology is highly energy efficient, long-lasting, and resilient because it eliminates the need to heat a filament to 3000-4000 degrees (incandescent lighting), or the need to send an electric current through mercury gases using a ballast to produce a high start-up voltage (fluorescent lighting).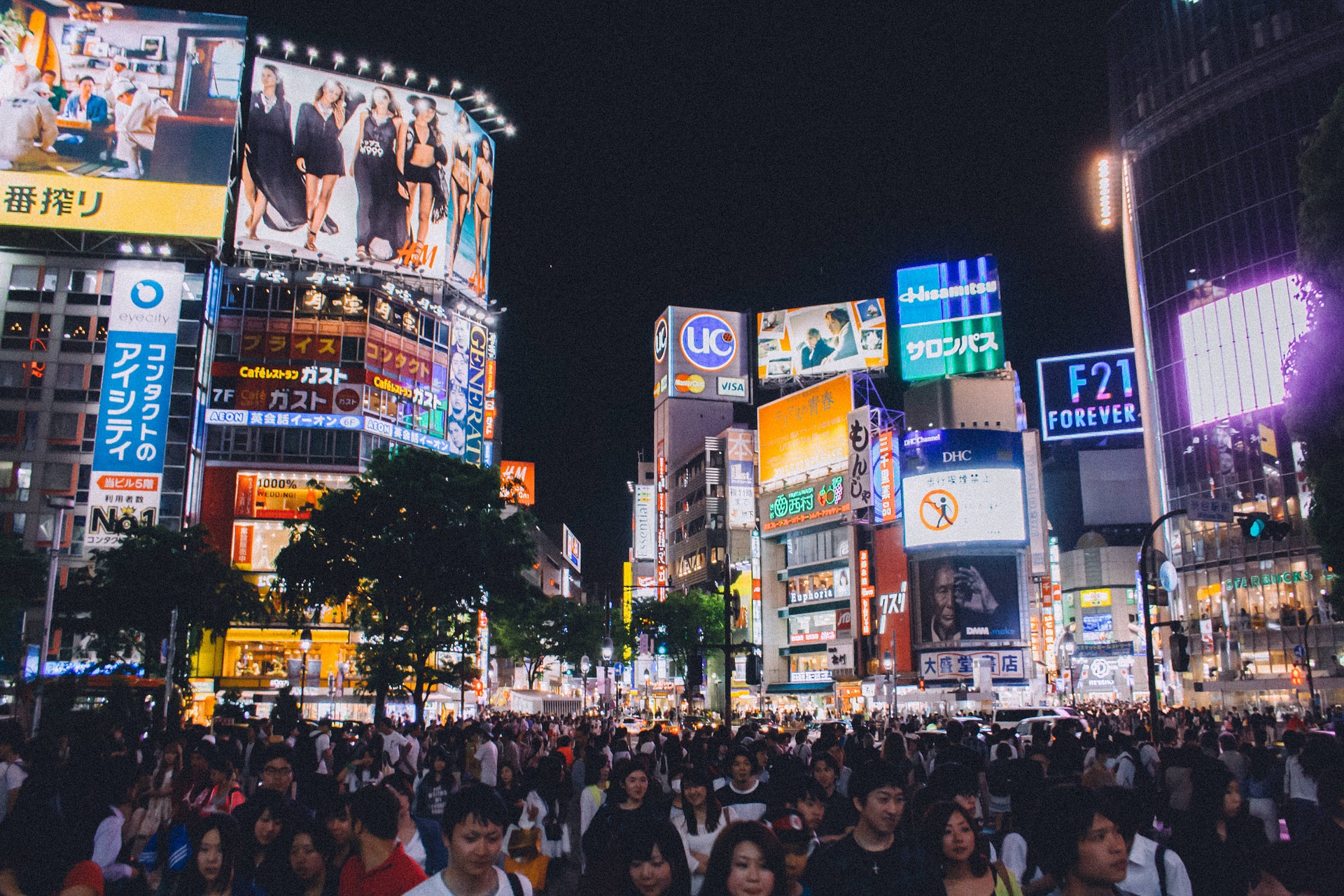 LED Buyer's Guide
LEDs have changed the way we shop for lighting and the way we look at lighting specs. Here are some basics to help you navigate the latest technology:
WATTAGE
Although in past years we have conflated watts and brightness, wattage is really just a measure of energy consumption, not light output. LED technology is much more energy efficient and produces much more light per watt used. This ratio of light produced to energy consumed is called the "efficacy," expressed in lumens per watt (Lm/W).
LUMENS
A lumen (lm) is the measure of the amount of light produced. Sometimes also referred to as "brightness" or "light output."
EFFICACY
The number of lumens a bulb produces for each watt it consumes. An incandescent light bulb has an efficacy of around 15-20 lumens per watt, a CFL has an efficacy of around 50-60, and an LED will range from 50-140 lumens/Watt. This is a spec to be very conscious of, as many earlier general purpose LED products manufactured were of the lower efficacy ratings. The dynamic market is allowing the most recent LEDs to reach levels upwards of 120 lumens/watt, with a theoretical limit of 260 lumens/watt.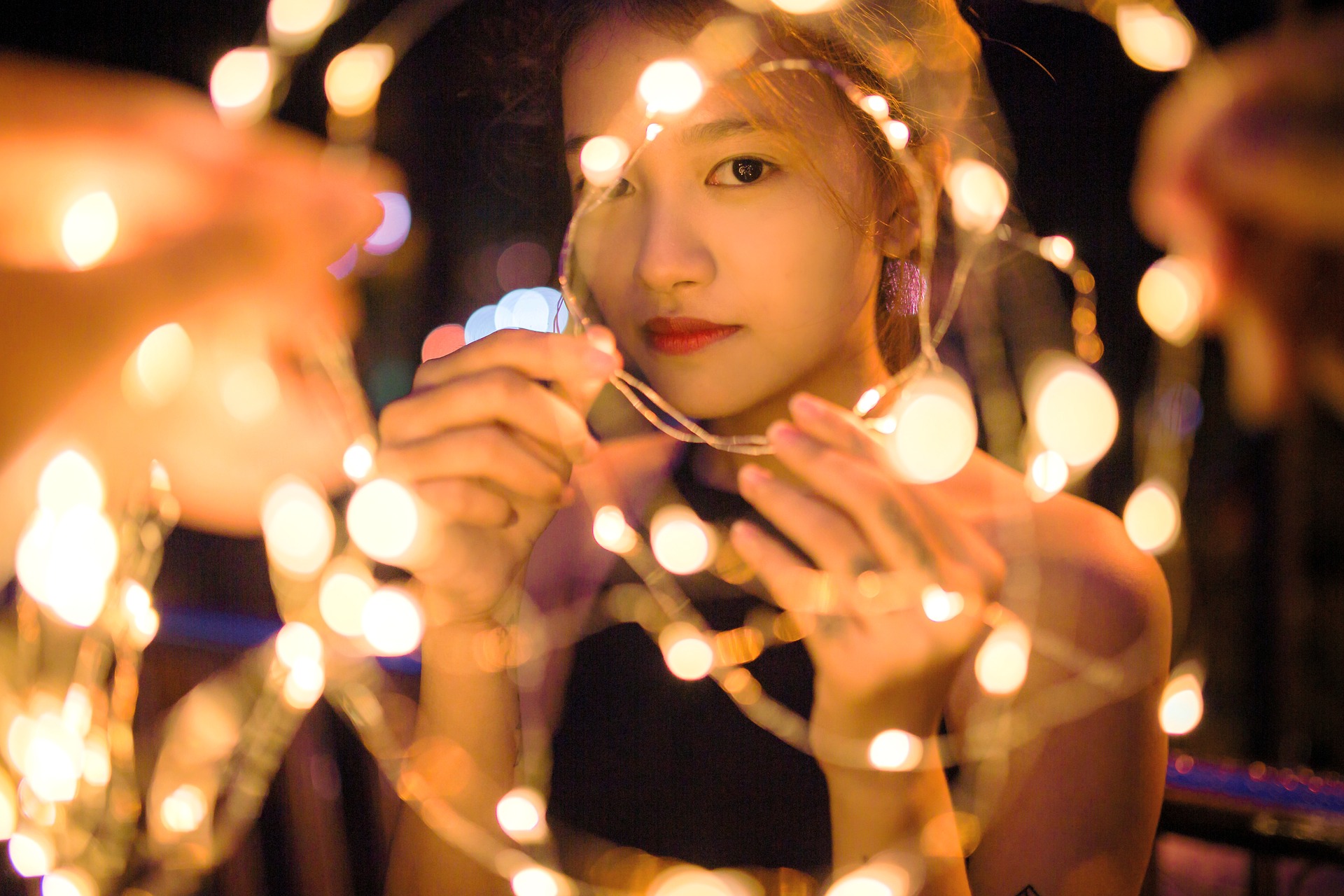 LED Watt Conversion & Light Replacement Guide
Compare all light types, wattage, and specs in order to accurately upgrade your lighting.
The current solid-state lighting market is very dynamic with many exciting and innovative improvements, however, outdated and low quality technology is abundant at various pricing levels. It is very important to pay attention to the efficacy and lumen output when upgrading to LED lighting, in addition to the LED chip manufacturer. Investing in name brand LED chips will ensure your LED lamp lasts the listed lifespan and you realize the expected energy savings.
NOTE: Many LEDs focus their light output to a specific beam angle (rather than 360 degrees), often times making it difficult to strictly compare the lumen specs of LED lighting to traditional incandescent and fluorescent lighting (which emit light in 360 degrees).
POOR - AVERAGE - GOOD
Incandescent
/
Halogens
Mercury Vapor
Metal Halide
High
Pressure
Sodium
Compact
Fluorescent
(CFLs)
Light
Emitting Diodes
(LEDs)
Efficacy:
15-25 Lm/W
Efficacy:
30-60 Lm/W
Efficacy:
80-105 Lm/W
Efficacy:
70-110 Lm/W
Efficacy:
40-70 Lm/W
Efficacy:
60-140 Lm/W
CRI:
98-100
CRI:
40-50
CRI:
60-70
CRI:
20-30
CRI:
60-90
CRI:
70-95
Lifespan:
3,000 hours
Lifespan:
15,000 hours
Lifespan:
10,000 hours
Lifespan:
15,000 hours
Lifespan:
15,000 hours
Lifespan:
40,000 hours
- WATTAGE COMPARISON TABLE -
40 – 60
15-25
5-15
5-15
12-15
5-8
60 – 75
25-35
15-25
15-25
15-18
7-10
75 – 100
35-45
20-35
20-35
18-23
10-15
100-150
50-60
25-40
25-40
23-35
15-20
150-200
70-85
35-45
35-45
30-45
20-25
200-250
90-110
40-55
40-55
45-60
25-30
Incandescent
/
Halogens
Mercury Vapor
Metal Halide
High
Pressure
Sodium
Compact
Fluorescent
(CFLs)
Light
Emitting Diodes
(LEDs)
* All numbers listed above are averages or ranges and presented as a general guideline. Actual specifications will differ for each specific light and manufacturer. Review your product specifications for a more accurate conversion.
COLOR TEMPERATURE (CCT)
Measured in degrees Kelvin (K), color temperature is how we measure how "cool" or "warm" a light is. Yellow-red colors (like the flames of a fire) are considered warm, and blue-green colors (like light from an overcast sky) are considered cool. A higher color temp (6500-7500K) is what we consider "cool light," a medium or neutral color temp (4000-6000K) is what we consider "natural daylight white," and lower color temps (2700–3500K) are considered "warm light."
Cooler light is preferred for visual tasks because it produces more contrast and is considered by many as a healthier, natural light. Warm light is preferred for living room spaces and restaurants because it is more flattering to skin tones, wood, and clothing (and is what we are accustomed to growing up under incandescent lighting).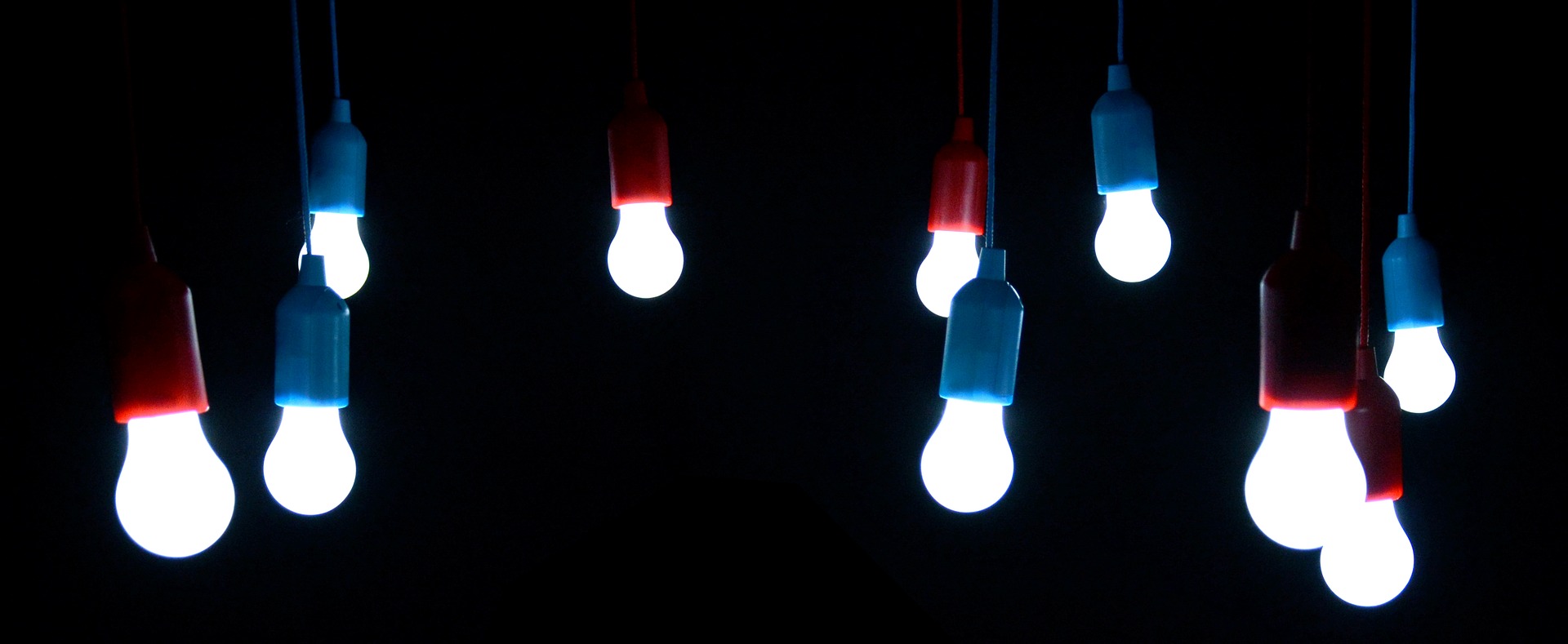 Pain, Lighting & The LED
Light Frequency/Flickering
The flicker and glare of fluorescent and incandescent lighting has been argued by countless doctors and researchers as a major cause of headaches, migraines, eye strain, stress, anxiety, and fatigue in the workplace. It is also one of the most difficult lighting problems to address. Light flickering occurs because of slight voltage fluctuations and also overuse of fluorescent bulbs and ballasts. While still visibly producing light, many fluorescent lamps and ballasts are well beyond their recommended lifespan and should be changed. In addition, the ultraviolet (UV) light produced inside the fluorescent light tube also fluctuates (despite the age of the light or the voltage fluctuations). Flickering frequency above 40-50 cycles per second is generally not visible by the human eye, although the human sensory system will unconsciously recognize the flickering and cause headaches, migraines, fatigue, and even forms of depression such as Seasonal Affective Disorder (SAD).
Health Benefits of Solid-State Lighting
Solid-State LED lighting is mercury free, does not flicker, does not use a ballast, and is a full-spectrum light, producing light across all wavelengths useful to plant and animal life (closest to natural daylight). The two most common measurements of light quality are Correlated Color Temperature (CCT) and Color Rendition Index (CRI). A CCT of 5500K with a high CRI (most commonly offered by LED lighting) is considered natural daylight white, and is often used in modern lighting treatments as "Lightbox Therapy" for Seasonal Affective Disorder and some sleep disorders.